30-11-2017 13:30
We are excited to announce that the Jiggelo – Reinforcement Assembly System is ready for the US.
The Jiggelo System is now available in both imperial and metric measurements.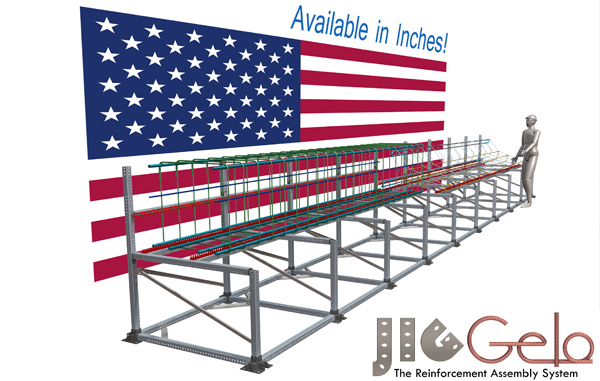 SKEW is the worldwide market leader in providing solutions for the manual assembly of reinforcement.
Many reinforcement suppliers and steel traders have started using our products with great success.
We are therefore thrilled to start providing rebar solutions in the US.

With 4 feet frame parts and the 1 inch grid, the system is compatible with U.S. reinforcement standards.
Our engineers made the system as flexible as the metric version, with some additional improvements!
<<
November 2017
>>
Mon
Tue
Wed
Thu
Fri
Sat
Sun
1
2
3
4
5
6
7
8
9
10
11
12
13
14
15
16
17
18
19
20
21
22
23
24
25
26
27
28
29
30