Worldwide Customers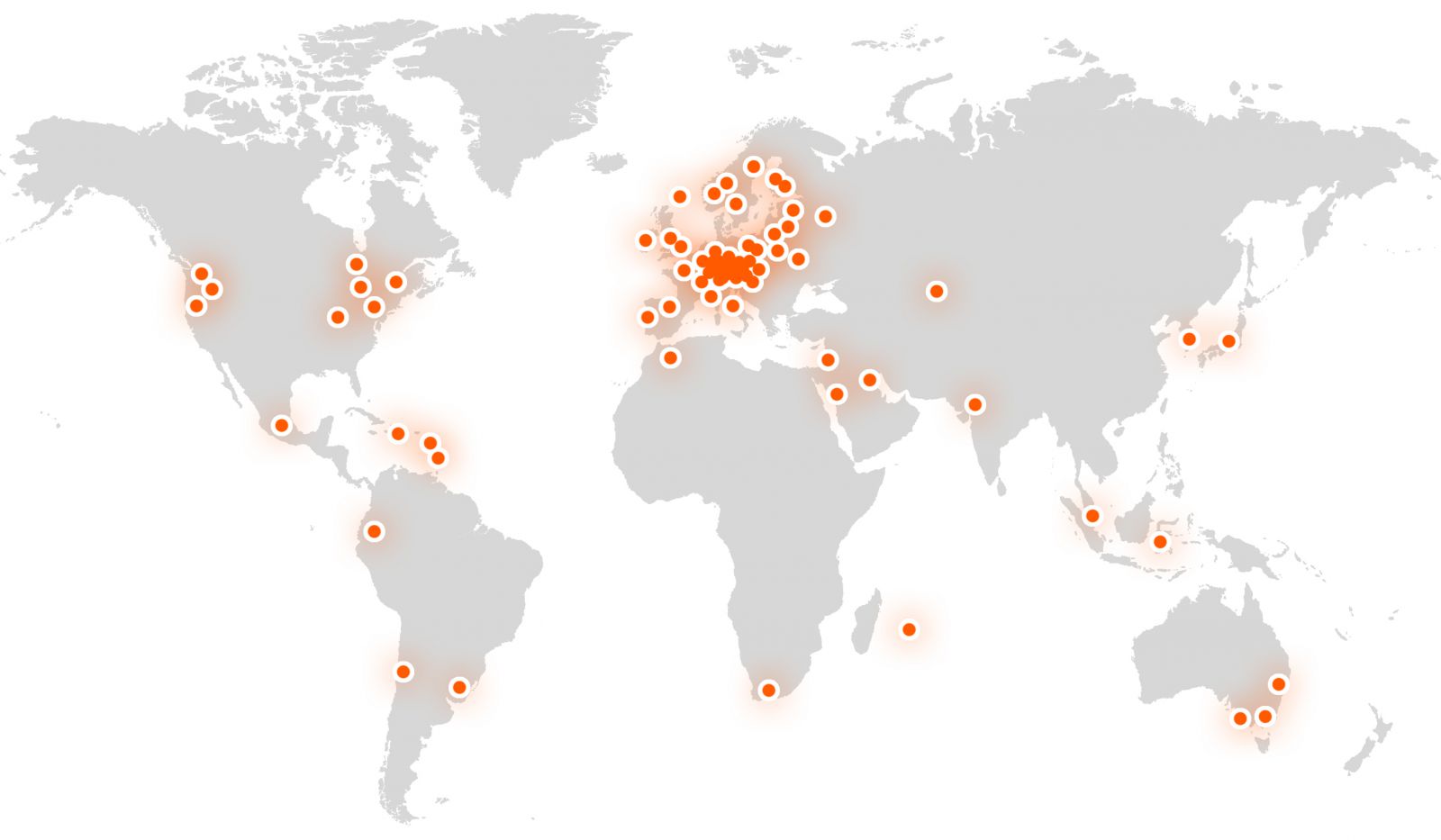 Countries
Quotes
The SKEW System allows us to quickly switch between our projects and provides us with a quick and flexible work method.
Janic Brädler - Projektleiter
Christian Brädler Bewehrungstechnik - Hohentengen am Hochrhein, Germany
Thanks to the SKEW JIG System we can deliver a high quality product to our customers, very user friendly with high efficiency.
Dietert Vanhautte – Production Manager
Groep Huyzentruyt – Beveren-Leie, Belgium
Our iron workers are very happy with the JIG System. It saves a significant amount of time in set up and helps hold rebar in place much better than the jigs we used previously. Jiggelo saves us considerable time and effort and it results in a better quality cage.
Loren Later - Vice President
Knife River Prestress - Harrisburg, USA
The Jiggelo system provides Smith-Midland increased accuracy and quality, decreased lead times, and a safer work environment. With mobility and flexibility at the top of product design, the Jiggelo offers quick changeovers to meet varying customer demands.
AJ Krick - Chief Financial Officer
Smith-Midland Corp. - Midland, USA
the SKEW JIG SYSTEM is efficient for making various prefabricated cages, and also a time-saver!
Maikel van Geenen – Owner
IJzervlechtbedrijf van Geenen – Oss, The Netherlands
through SKEW's JIG System we are able work effectively with our ever changing production.
Gunther Helert, Owner
Jysk Armering Aps – Herning, Denmark
The Guys from SKEW understand us and always think from our point of view - with Jiggelo we are able to manufacture our Box Culverts fast and accurate
Antal Mészáros - Chief Executive
Csomiep – Hódmezővásárhely, Hungary
SKEW JIGs: Make our work easy and our elements accurate.
Christian Berland - Production Manager
NOBI – Herdla, Norway
With the SKEW JIG System we can quickly anticipate to the unpredictable production, therefore we can be flexible and react fast for our customers.
Claudius Hamann - Sales Manager
Celsa Steel Service AS - Oslo, Norway
With the SKEW JIGS we can manage a steady, flexible and high quality production line within our organization.
Jan Rook – Managing Director
Orion Beton BV, Enschede, The Netherlands
Since we use Jiggelo we reduced waste significantly and saved a lot of money on man-hours. Jiggelo seems like a big investment, but in reality the investment is paying itself back on a daily basis.
Dmytro Rosseiskov - Director
Rebarco
The SKEW JIG System works perfect for our Jersey Barriers.
Mirco Cossalter - Director
Eurobeton S.R.L. - Salorno, Italy
Jiggelo has become indispensable for our prefabricated reinforcement elements.
Terry Rollenberg - Owner
Ed Rollenberg & Zn. BV - Zaandam , Netherlands
Together with Jiggelo we are able to enrich our portfolio.
This allows us to provide a full package - special welded products!
Christian Brädler – Director
Bravera – Kaiserstuhl, Switzerland
The SKEW Jigs make prefab rebar assembly very easy and accurate. We are very happy with this quick change modular system.

Roy Voogt - Managing Director
Betonstaal Curaçao B.V. - Willemstad, Curaçao
We are using the Jiggelo System on a daily base and we are very pleased with the function of it.
David Audemard - Production Manager
Legalett - Alvängen, Sweden