Welding Boom
Enhance your welding area with a Welding Boom. The Welding boom provides the welder more convenience due to easy access to the welding equipment. Attaching your welding machine on a telescopic arm frees up valuable space and welding jobs can be performed much more easily.
The Welding Boom is a good addition to an ergonomic work environment. Next to that, your welding machine is less likely to be covered with dirt, because it hangs above the working area.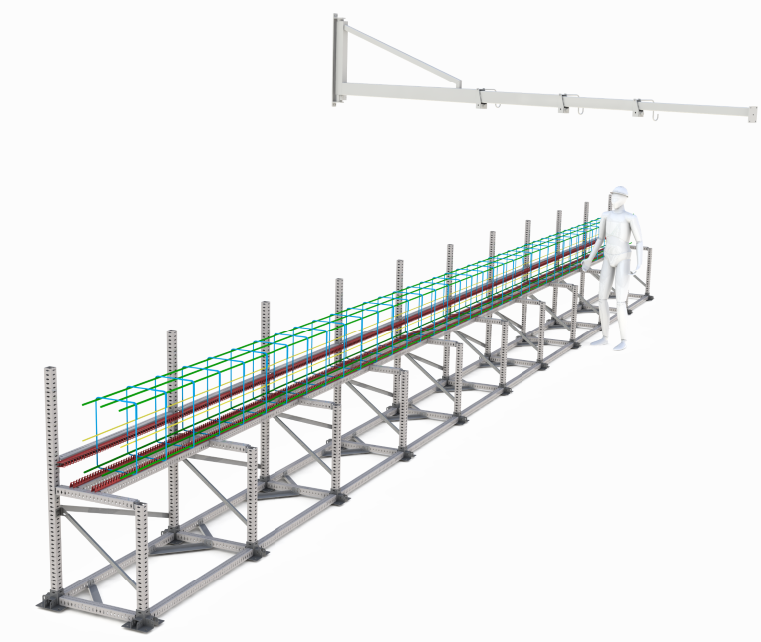 The Welding Booms cage rotates and is telescopic. With the 6 meter extract radius length, it can easily cover the work area for a SKEW Bench Setup of 12 meters.

Expanded length: 6.1 meter
Retracted length 2,4m
Maximum load: 65kg
Complete with 3 cable guides per telescopic segment.
Mounting plate included
Electro-galvanized
Integrated turning break