Jiggelo Bench Setup Options: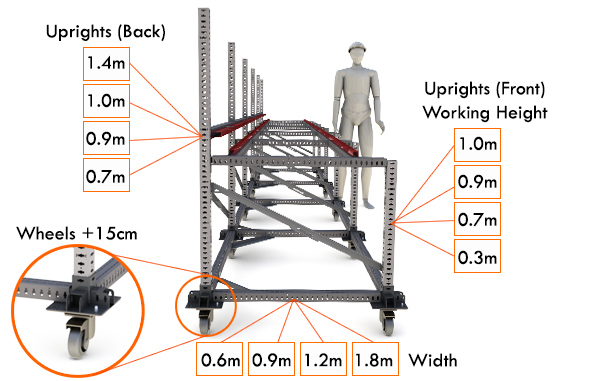 The Jiggelo Bench Setup is available in various configurations.
The length is typically an incremental of 1.2m (or 4 feet).
The working height is standard 30cm, 70cm, 90cm(new) 100cm(new)
Wheels can increase the working height with 15cm.
The width of the system is 60cm, 90cm(new), 120cm or 180cm(new).
Three examples can be seen below. Many more options Possbible.
On request SKEW can also manufacture Custom Jiggelo Components in any desirable size.