26-09-2022 12:00
VYPR Ltd. and Basalt Technologies UK Ltd. have implemented the SKEW JIG System to make 5 x 4m sheets.
Basalt reinforcement meshes are assembled on an adjustable Floor JIG setup. This Setup is equipped with grips in both directions to support the perpendicular rebar layers. The SKEW JIG System allows any spacing on a 25mm grid for mesh sheets of varying sizes and spacing. The rebar diameter range is between 8-20mm
Plastic Clips are applied to quickly fasten the rods into strong mesh sheets.
Basalt is lighter, more sustainable and more environmentally friendly, with a higher tensile strength than regular reinforcement. On top, basalt won't be affected by corrosion.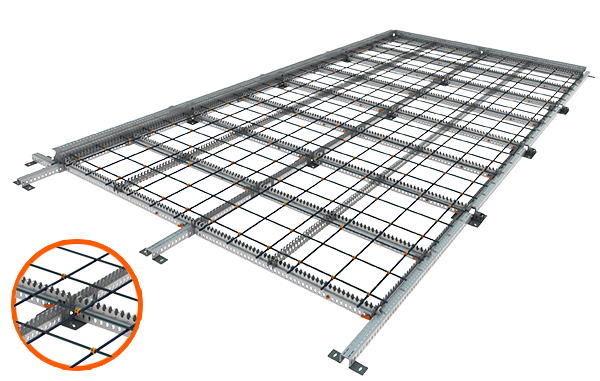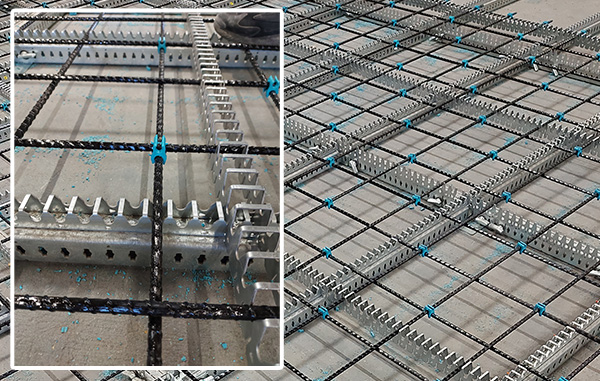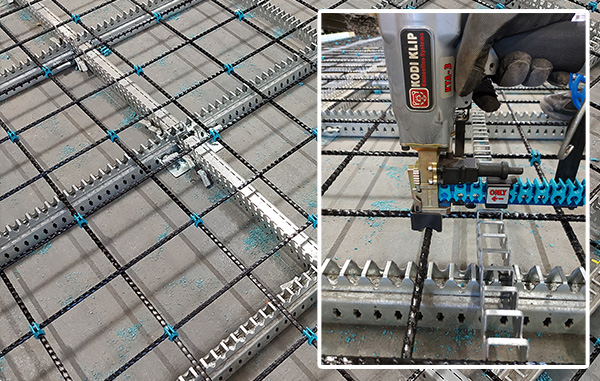 <<
September 2022
>>
Mon
Tue
Wed
Thu
Fri
Sat
Sun
1
2
3
4
5
6
7
8
9
10
11
12
13
14
15
16
17
18
19
20
21
22
23
24
25
26
27
28
29
30